A 3-year-old female child presented with fever and burning micturition. Investigations revealed pus cells in microscopic examination of urine and E. coli (colony count > 105/ml) was isolated in the urine culture. Past history was suggestive of recurrent urinary tract infections. Examination of the external genitalia revealed complete adherence of the labia minora extending from an area immediately inferior to clitoris to the fourchette (Fig.1).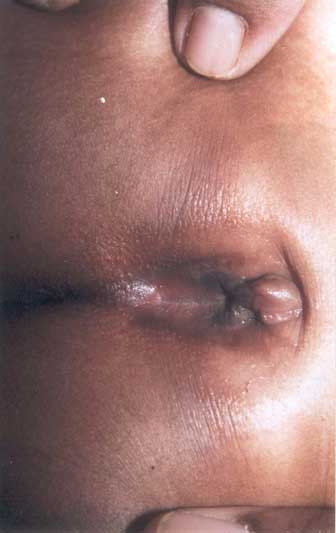 Fig.1. Photograph showing labial fusion.
Labial fusion or adhesion occurs in 1.8 % of girls with peak age of onset between 13-23 months. The lesion is usually associated with the hypo-estrogenic state of the pre-adolescent. Most girls are asymptomatic and labial fusion is found on routine physical examination. Some are symptomatic in the form of distorted urinary stream, post void dribbling of urine and urinary tract infection may occur in 20-40 % of patients. Rarely urinary outflow obstruction may lead to bladder distension and finally hydronephrosis.
Treatment includes application of conjugated estrogen cream once or twice a day until the adhesion is lysed (between 1-2 months) and prevention of re-adhesion. Mechanical separation is rarely indicated, as there are high chances of recurrence rate and scarring.
It is important to perform urine culture in children with labial fusion and all girls with urinary tract infection should be checked for labial fusion.
K. Radhakrishna,
Consultant Pediatrician,
Doctors and Doctors Plaza,
Opp. KGH OP Gate,
Visakhapatnam-530 002,
AP, India.
B. Rajasekhar,
Pediatrician,
Visakhapatnam Port Trust Hospital,
Visakhapatnam-530 024,
AP, India.